Conventional
Puslinch
Architect:
AZD Architects (Michigan)
Inspired by contemporary West Coast architecture, this home features Wiarton stone and stucco amalgamated with textural wood siding that leads into a beautiful interior. Stone accent walls, 14' ceilings and large format porcelain tiles create a natural environment, complimented by black aluminium "Big Foot" windows, a floating mono stringer staircase with walnut treads and glass guardrail and a corner linear fireplace. An outdoor dining and BBQ area with motorized screens extends the living space outside.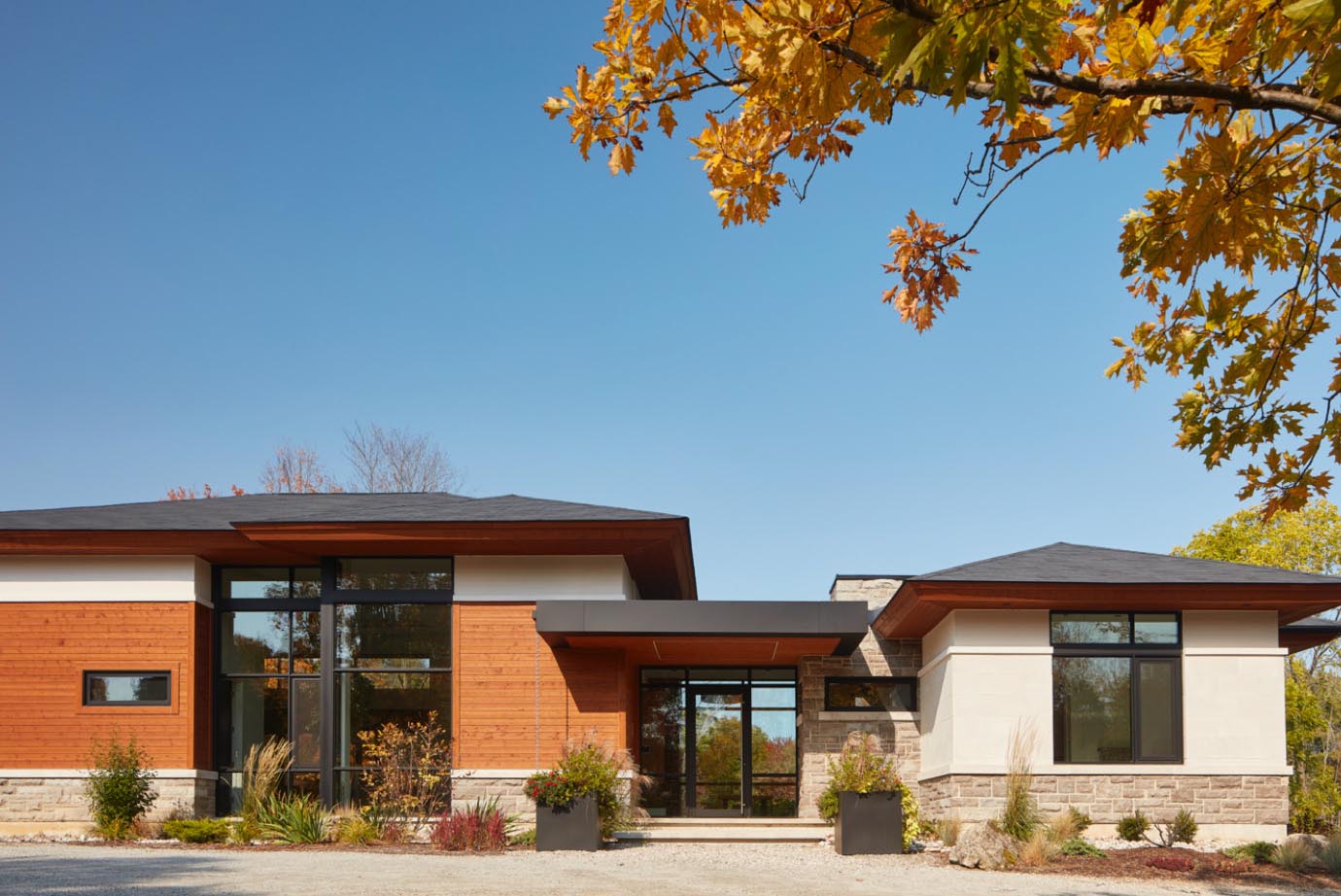 Photo Credit: Riley Snelling Photography

Inspired by west coast designs, the kitchen combines large format porcelain tiles, flush cabinetry, stainless steel appliances and a marble accent wall with 14' ceiling heights.

The main living area incorporates unique details including custom built floating mono stringer stairs with walnut treads and glass guardrail. The corner linear fireplace features custom walnut millwork on a floating platform. Large black aluminum windows from Big Foot Windows connect to the outdoor space that features a dining/BBQ area with motorized screens.


Designed by AZD Architects, the bungalow features an amalgam of Wiarton stone, stucco and wood siding.