Conventional
Highpoint
Built as a country home, this custom structure replaced an existing cottage built on the side of a hill. The architectural vision was to create an affordable, private home that would work for a growing family and eventually as a retirement residence. Oversized windows were utilized to maximize gorgeous views of the backyard pond and fill the home with bright, natural light. Meanwhile, a unique and decorative "brise soleil" (French for sun breaker) was designed on the exterior ground level to assist the geothermal heating and cooling equipment, protecting the enormous amount of glass from overheating.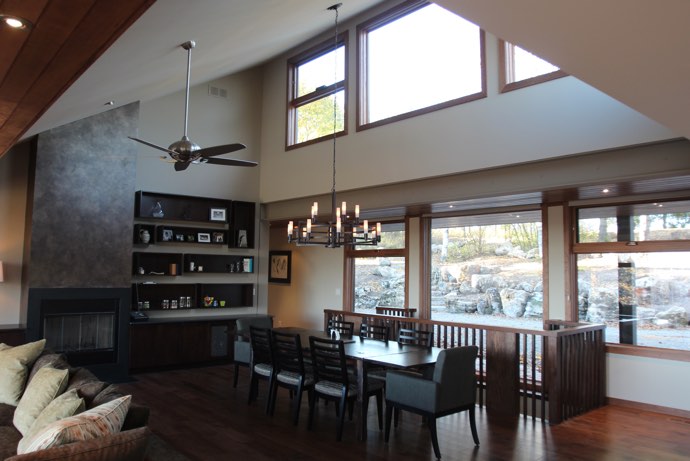 One of our favourite features of this home is the upper level deck located off to the side that ensures a clear view to the outdoors. By projecting the deck over the landscape in this manner, it created space for a screened in porch below for sitting and entertaining.


Inside is warm and comfortable with common areas that are bright and roomy. The dramatically peaked roof creates a focal point within while the liberal use of wood gives the home a soft appeal.